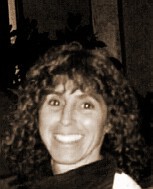 It's me, Marcy From Maui, and I have your Gift!
A wonderful book by my good friend
John Milton Fogg
Just click on the Get Rich Slow Link.
Register as my guest and you can download
the book, print it or read it online.
In Addition, You will be receiving my information packed newsletter,
"The Good Stuff"
Filled with the information that took me from credit card debt to being "Debt Free"
and earning a six figure income from my home on Maui with my telephone and the internet.
This Book Change Changed My Life
Will It Change Yours?
Please Let Me Know.
After 40 years of studying self-help books I have developed an inner knowing,
something that tells me when I'm into a great one.
John Milton Fogg has written a great book! His instructions are explicit, they will
explain how to develop the gifts God gave you...Follow his instructions page by
page, success will be yours and riches will definitely come to you...BUT...I would
question the SLOW part. I'm sure it will happen rather quickly.
- Bob Proctor - Author, Speaker, Consultant, Coach and Mentor - Chairman,
LifeSuccess Productions.
Get Rich Slow is not about making money. It's about enriching every aspect of your
life by implementing some simple but radical ways of thinking. It's about playing an
inner game in your mind in such a way that life becomes more meaningful and
rewarding. Making money is a by-product of Get Rich Slow."
- Hilton Johnson - MLM University

After interviewing hundreds of 'Heavy Hitters' and learning how they actually
became successful, I'm convinced John Fogg's approach is not just the best way - it's
the Fast way, too."
- Richard Poe - Author, Wave 3 and Wave 4
Read this book, and you just might
get rich quicker than you thought possible!"
- Jan Ruhe - Author of Fire Up! Speaker and Worldwide Trainer
"In a world of dot com flame-outs and lotto' fever, we finally get real, sage advice on
how to create our own long-term financial security from Get Rich Slow. Thanks, John,
seems I've still got enough time to Do It Right!
- Dr. Denis Waitley - Author, The Seven Sacred Truths

"Networking isn't about other people making you successful. Networking is about
making yourself a better person - so that you can help make others more successful.
That's what Get Rich Slow is all about, and doing it one Relationship at a time."
- Tom "Big Al" Schreiter
"Read, re-read, help write (when the I-Book comes on-line), and live Get Rich Slow.
Since I started "living" Get Rich Slow I have doubled my income and have had a world
of wealth and prosperity show up at my door! This is not theory. This is dynamite!"
- Marcy Koltun-Crilley - Kihei, Hawaii,
"THERE ARE NO COINCIDENCES!"
Marcy from Maui
"They may forget what you said,
but they will never forget how you made them feel."
Who is this Marcy From Maui, Anyway ?
******************************************************************
Marcy Koltun-Crilley
Kihei, Hawaii
808-874-5644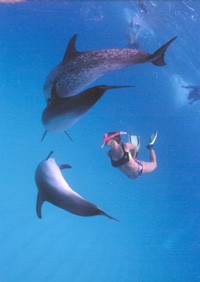 One of my passions